Lawn & Landscaping
Routine Care Task
Summer fertilizer and insect control
Priority





This task helps your grass thrive in hot weather, and helps control insects that can damage your lawn.
NOTE: The tasks and timings shown here for your Lawn & Landscaping are based on a single-family home (owned), located in Massachusetts, United States, with priority set at '1 star' or higher, for all possible goals.
If you set your personalization differently in your Home Wizard app, then you may get reminders for different tasks and timings in your recommended home care program for your Lawn & Landscaping.
How To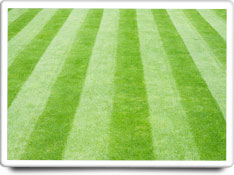 During mid-summer, apply fertilizer and insect control.
Benefits
Appearance

Maintaining Value
The benefits of this task are the health and appearance of your lawn.
Costs





The cost of this task is relatively low, depending on the size of your yard. You will need to purchase the appropriate summer fertilizer and insect control application for your lawn.
Lawn & Landscaping